Meet Our Manufacturers...
Electronic Sales of New England proudly represents the following quality manufacturers:
AML OCEANOGRAPHIC
Innovative manufacturer of Sound Velocity, CTD and Environmental sensors, probes and instruments.
BIRNS AQUAMATE
Wet Mate connectors and Burton style connectors
BIRNS, INC.
High quality Millenium and Primum metal shell connectors, Glass Reinforced Epoxy/GRE connectors and Rubber Molded connectors
CODA OCTOPUS
Specialists in the latest underwater technologies.
COPENHAGEN SUBSEA
Manufacturer of acoustically quiet, low maintenance, high reliable thrusters.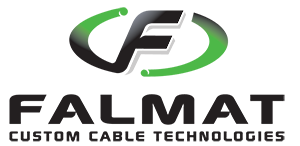 FALMAT WIRE & CABLE
A leader in custom cable design and manufacturing for five decades.
GENERAL OCEANICS
Water quality instruments and Niskin water samplers
GEOMETRICS
Magnetometers, gradiometers, resistivity mapping, seismographs
IMENCO
Underwater camera systems, industrial CCTV camera systems and harsh environment CCTV systems. Former Kongsberg Maritime.
KCF TECHNOLOGIES
Manufacturer of the Smart Tether positioning system, a revolutionary tether-based shape calculation system which greatly simplifies underwater navigation. KCF offers Smart Tether systems and accessories for a number of applications, greatly expanding your underwater mission capabilities.

KONGSBERG MESOTECH
A global leader in the underwater acoustic industry with products ranging from scanning sonar to altimeters.
KLEIN MARINE SYSTEMS, INC.
Side scan sonars and bathymetry sonars.
LYYN
Manufacturers of the T38, Hawk System and Hawk Integration Kit for Visibility Enhancement Technology
METOCEAN
Manufacturers of Iridium beacons, Xenon flashers and VHF Beacons in addition to Floats and Arctic products.
OKEANUS
Winches and launch recovery systems. DT Marine winch products.
PELICAN HARDIGG CASES
Pelican/Storm/Hardigg cases. Re-usable shipping/storage cases, storm cases, skid mates
PREVCO
Pressure housings
QUESTER TANGENT
Seabed classification software
ROWE TECH, INC.
Rowe designs, develops and manufactures Acoustic Doppler Current Profilers (ADCP) and Doppler Velocity Logs (DVL). Download 2017 Best Practices info.
SEATRONICS
Leasing and sale of geophysical and oceanographic equipment, including Predator ROV.
SUBCTECH
Manufacturer of lithium ion subsea battery solutions and pCO2 monitoring systems.
TELEDYNE TSS
Motion sensors, pipe/cable tracking systems, POS/MV integrated GPS inertial NAV system
VIDEO RAY
Scout, Explorer, Pro 3 and Pro 4 line of Micro ROVs
ZARGES CASES
Cases